Our company is Wuxi Jietong International Trade Co., Ltd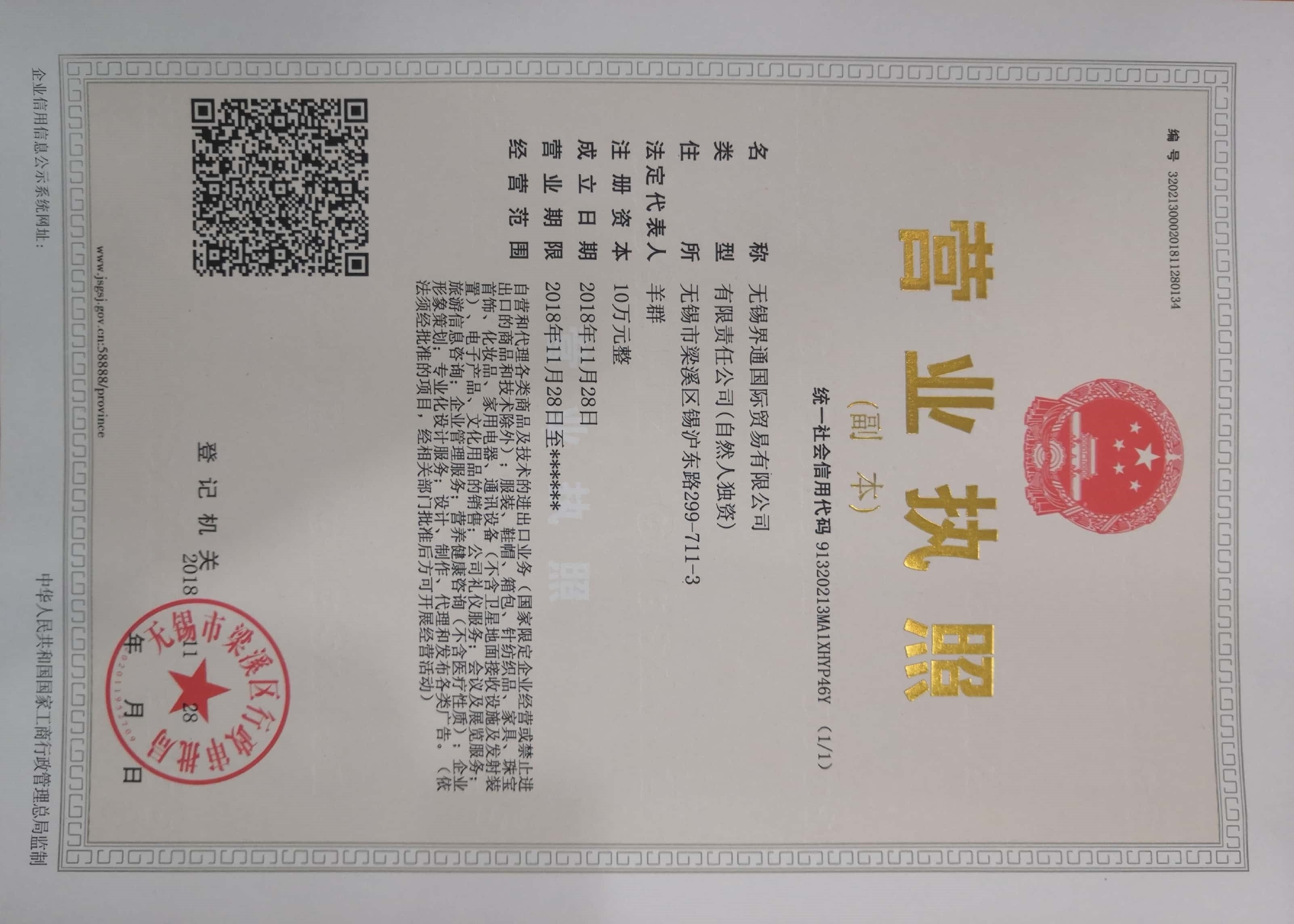 UnisonMen is an online store dedicated to providing high quality items at a very affordable cost to our customers!
Our company searches for the source of goods on the Alibaba website, and after finding it, we contact the manufacturer to be their distributor and get the goods at a preferential price.
Then promote our products through self-built websites and advertisements on traffic media. After the customer browses our website and purchases the goods, we send the goods to the customer through the cross-border logistics company in China.
OUR QUALITY PROMISE
Quality is never an accident. It is always the result of intelligent effort. We spend most of our time and energy for good design and to achieve high quality. Every single detail from material to technique is thought through with obsessive attention. If our product doesn't satisfy you, we'll take it back.